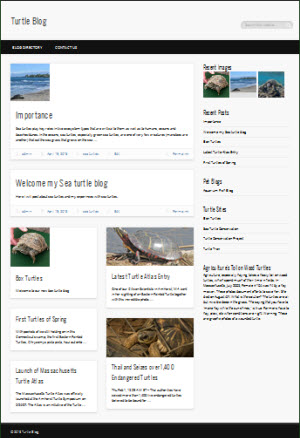 Turtleblog.com is a site that allow you to register a FREE turtle blog.
Click here to register a new blog.
Your blog does not have to be only about turtles but it needs to have a connection to turtles. Turtleblog.com is a fast and easy way to document the life of your pet turtle, your attempts breeding a certain type of turtle or to report turtle sitings in the wild. We also welcome Conservation groups and scientist to register a blog to report on the progress of their work.
Benefits of using a FREE Turtleblog.com blog compared to other blogging platforms:
Turtleblog.com is 100% FREE to use.
Your posts will be featured on Turtleblog.com and seen by a lot of readers interested in turtles.
Turtleblog.com is happy to add new plugins or themes for you if you contact us.
Go to turtleblog.com